Archives:
King Con
December 29, 2009 – 4:52 pm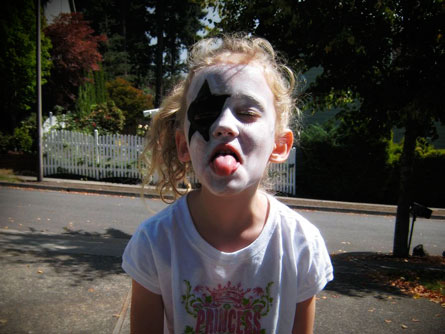 Julia's friend had a birthday party and everyone was supposed to dress up like rockstars. The whole idea was inspired by Hannah Montana and Julia is not a fan. So, I suggested we paint her face like the band KISS. She, of course, has no idea who KISS is, but went along with the idea anyway. I asked Julia what her friends thought of her face painting and she said, "Well, the adults all seemed to like it."
The boys felt left out, so we painted their faces as well. Conrad wanted a blonde beard. We couldn't talk him out of it.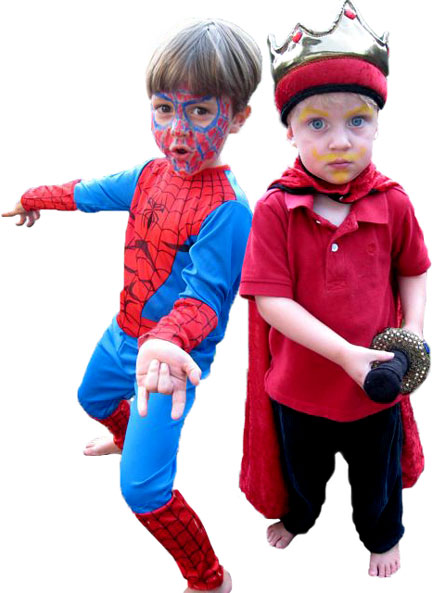 drunken midgets
Good Ju-Ju
King Con
Wild West'n