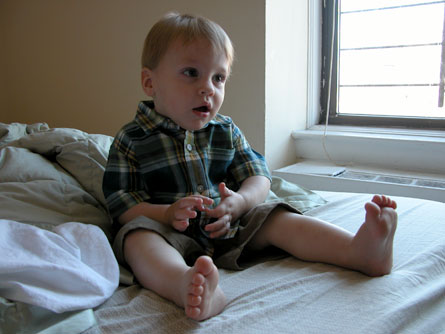 We were watching something on hulu and a Neutrogena commercial came on. Then it came on again. And again. And again. I could never understand why they play the same commercial over and over.
We take advantage of the break to tease each other, tickle each other, or just talk. Well, this time, Weston shushed us all and watched the Neutrogena commercial with great interest. I asked him if he wanted me to buy him some Neutrogena and he said, "Well, I do want to get rid of my wrinkles."
Weston is six years old. I guess repetition works — yikes.