All proceeds go toward The Drunken Midgets' college fund.
All the shirts can be customized (size of the image, placement, style and color of the shirt, etc.) as you like.
Julia's x-ray.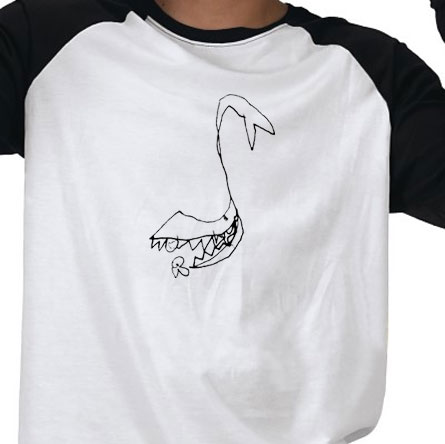 Julia's "Something eating something else".Click me.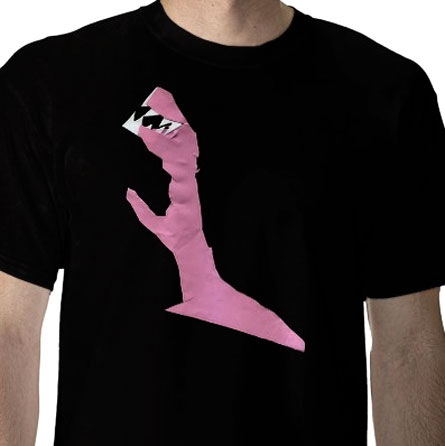 Weston's Father's Day Card. Click me.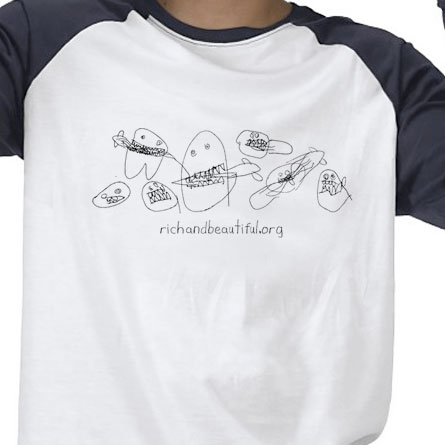 The expressions Julia's sperm whales make while devouring squid. Click me.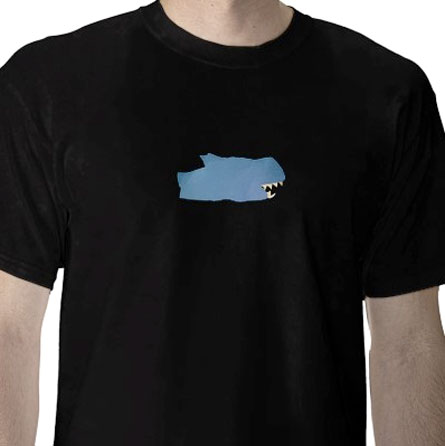 Weston's 2007 valentine. You can customize the shirt all you want. Click me.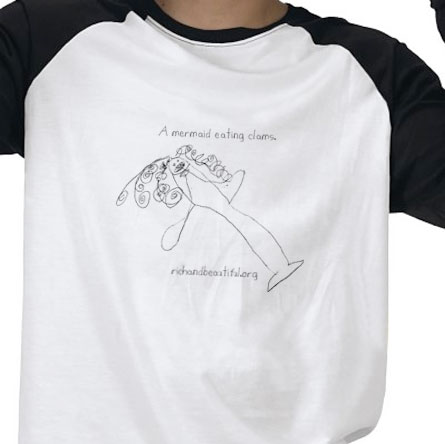 A mermaid eating clams by Julia. Click me.